Our Cleaning Process allows us to effectively remove soil, grease, oil, spots, and allergens from your upholstery.
We can clean almost all fabrics ranging from Wool and Cotton to Polyester and Microfiber.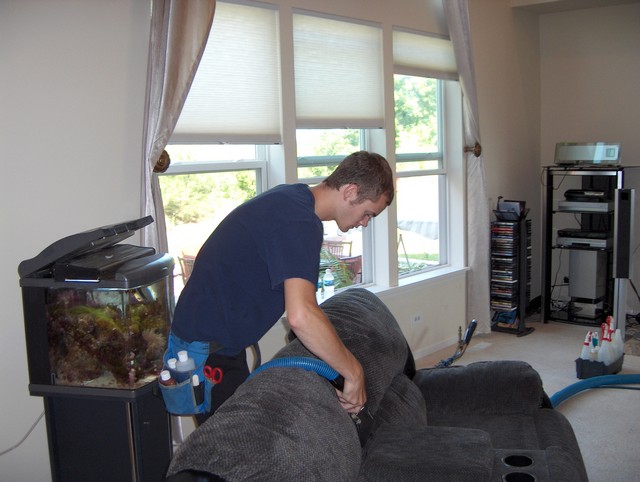 The Process:
Preconditioning: All fabric is treated with appropriate pre spotters and then gently massaged using upholstery brushes
Hot Water Extraction: The fabric is then extracted with hot water coupled with self neutralizing detergent
Protection:(optional) A top quality protectant is applied after the extraction
Leather Cleaning
Cleaning: All leather surfaces are cleaned with specific leather cleaning detergents to remove soil and stains.
Reconditioning: All leather surfaces are treated with a conditioner to put the oils and moisture back into the leather to improve the comfort and preserve the quality of your furniture.
Protection: After cleaning and reconditioning, a high quality leather protectant is applied to all leather surfaces.