Our Cleaning System:
We use a top of the line Truck-Mounted cleaning machine that is located inside of our cleaning van and is powered by a gasoline engine. Here are some of the benefits of using a Truck-Mount over other types of cleaning systems:
On-board Water Source

:

Along with the cleaning unit itself, we bring 110 gallons of fresh water to each job. This means that most jobs can be completed without using any of your water.

Softened Water

:

Before going into the unit, our water passes through a high capacity water softener to remove mineral content and help to produce the most effective cleaning solution possible.

Hot Water

:

The softened water is pumped though a complex heat exchange system that produces temperatures up to 230 degrees for maximum cleaning power.

High Pressure

:

The pump inside the unit produces 450psi of water pressure for carpet cleaning which creates agitation on the fiber to help release soil and other particulate.

Powerful Vacuum

:

Truck-Mounted systems produce high levels of suction that removes as much moisture from the carpet as possible and helps to facilitate rapid drying.
Our Process:
Carpet Cleaning
"The Most Thorough Cleaning You've Ever Had or it's FREE"
1. Pre-Vacuuming: If necessary before cleaning, carpets are vacuumed using a commercial quality unit with advanced air filtration
2. Furniture Moving: Upon request small furniture is moved out of the areas to be cleaned with larger pieces are placed on sliders to allow for cleaning underneath. All furniture is re-set on protective pads until the carpet is dry.
3. Spotting/Preconditioning: Specialty stain removers and precondtioners are applied at this time to help remove soil/oil/spills and other contamination.
4. Hot Water Extraction/Rinse: Virtually all soil/oil/pet dander and other contaminations are flushed out using hot water and a rinsing solution to leave the carpet Residue Free.
5. Grooming: Most carpets are raked/groomed to achieve a finished look.
6. Speed Drying: We use carpet drying fans to help the carpet dry as quickly as possible.
40 cents/Square Foot
Optional Steps:
Deodorization: We use a combination of disinfectants, oxidizers and deodorizers to help your home smell fresh and clean. (Severe Odor may require additional services)
15 cents/Square Foot
Protection: Scotchgard Fabric Protector is applied to help keep your carpet looking newer longer. Spills and soil are easier to remove and carpet will stay cleaner longer.
15 cents/Square Foot
We take Pride in our work and do our best to treat your property as if it was our own.
Towels are used to protect your floors during wet and snowy conditions.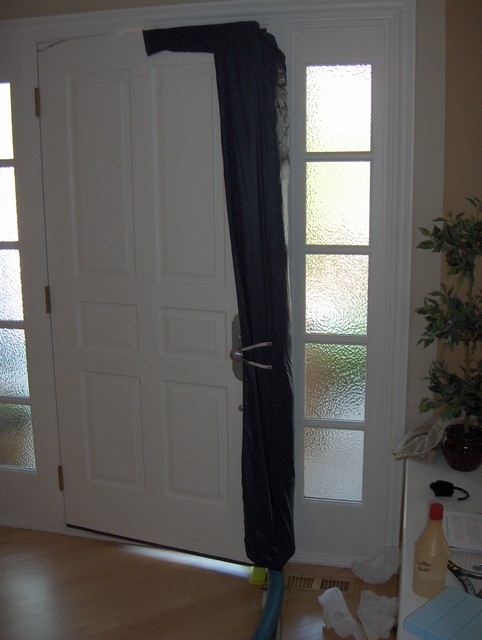 Door Guards are used to protect your home from the elements.
Corner Guards are used to protect your walls from damage while we clean your carpet.
Sliders allow us to safely move heavy furniture while we clean under the item.