Wine Spill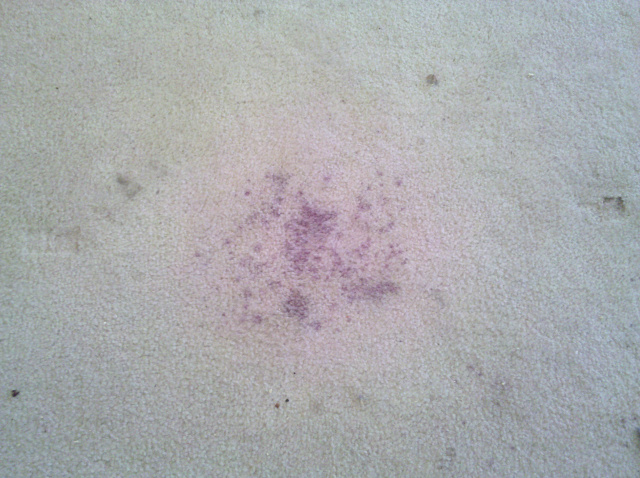 Before After
Our Goal is to make your carpets look as close to new as possible. Using industry prescribed spotting techniques and advanced spotters we are able to remove a wide array of spots and discolorations. We carry an arsenal of specialty spotters to remove some of the toughest spots including:
Oil

Grease

Rust

Coffee

Cola

Wine

Tea

Ink

Pet Spots

Gum

Makeup
We have also had success in removing red dye stains from synthetic fibers using a special heat-activated process.
Although we will work as hard as possible to remove all discolorations from your carpet, there will be times when we will be unsuccessful. To increase the likelihood of spot removal, please contact our office as soon as possible for recommendations.