Family Owned and in Business since 1988. We strive to serve our customers with Integrity.
Our 100% No-Risk Guarantee
We want you to be absolutely delighted with every cleaning job we do. So, every job comes with our No-Risk Guarantee. If you are ever unhappy with our work we will come and re-clean the area for free. If you are still unhappy, we will give you a full refund. Many companies don't guarantee their work, but we do. Nothing is more important than your complete and total satisfaction. We stand behind every job 100%. If you ever have any questions or concerns about our work, please call right away.
Here is a list of our service features:
Truck-Mounted Hot Water Extraction

Deep Cleaning & Dry in 4-6 Hours

Cutpile/Plush, Berber & Orientals

Expert Spot Removal

3M Scotchgard Protector

Carpet Repairs


Upholstery Cleaning

Tile & Grout Cleaning

Concrete Floor Cleaning

Leather Cleaning & Restoration
We are Confident that our Cleaning process will make a Significant Improvement on even the most heavily soiled Carpet and Upholstery. See the Difference for yourself!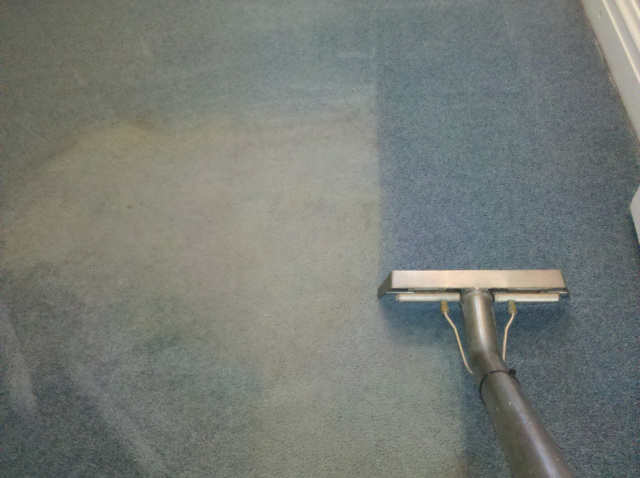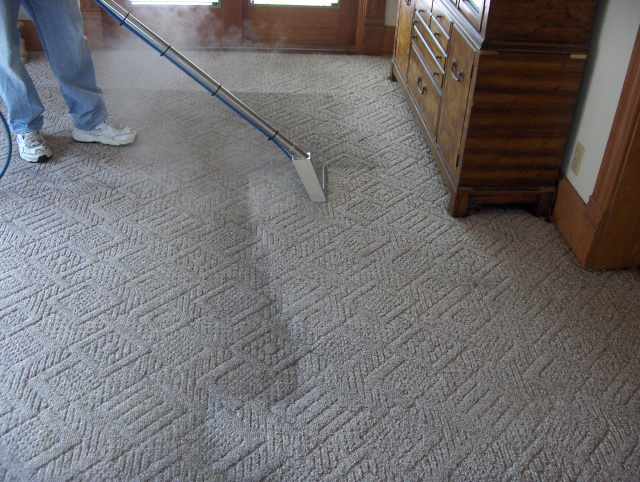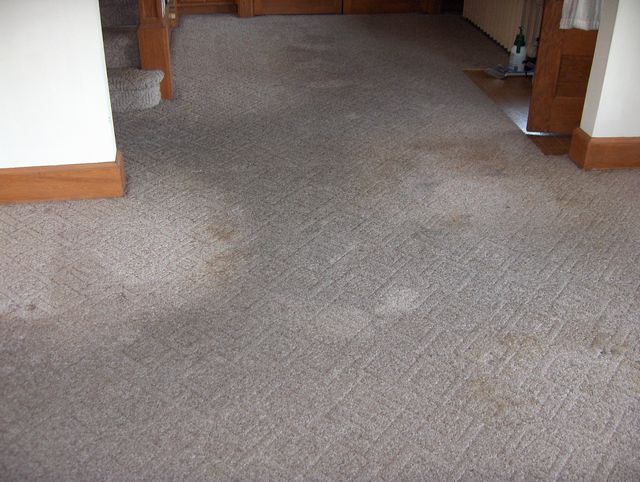 Before After
Before After
Carpet Cleaning Mythbusters
Myth #1: If you clean your carpets they get dirty faster. FALSE!
Having your carpets professionally cleaned actually helps them stay cleaner for longer. Over time, oils and grease from the bottom of shoes, pets, cooking and even your skin begin to stick to the fibers of your carpet. These oils cannot be removed by vacuuming and cause soil and other debris to become attached to the fibers. The longer you wait to have your carpets cleaned, the more oil and grease can build up--making your carpets appear matted and dingy. Our cleaning process removes the oil and grease and leaves your carpets clean, fresh, and vibrant.
Myth #2: Having your carpets professionally cleaned is bad for your carpet. FALSE!
Actually, NOT cleaning your carpets can be bad for them. Over time, soil and other particulates accumulate on top and between the carpet fibers. The more time that the carpet is exposed to this debris, the more potential there is for damage. Frequent vacumming and timely cleaning are essential to prolonging the life of your carpet.
Myth #3: When you have your carpets cleaned they stay wet for days. FALSE!
The only way this can be true is if the carpet was cleaned using a weak portable machine such as a rug doctor or similar inferior system. Our Truck-Mounted Hot Water Extraction system uses extremely strong suction to remove excess moisture so that your carpet is dry in hours instead of days.